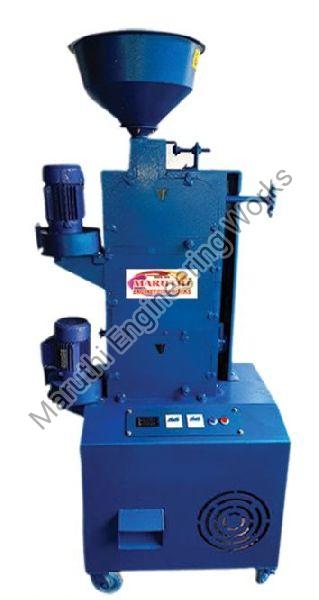 Rice being one of the most important cereal crops in the world, must be in a clean and hygienic state when supplied to customers. According to some studies and research works it was found that around two-thirds of the population of the world has rice in their diet . This is because rice acts as a primary source of carbohydrates and energy to them.

A rice huller machine also known as a rice husker is an agricultural device that is mostly used for automating the removal process of the outer husks or the chaff of the rice grains. Various methods and mechanisms were used for hulling rice throughout all these years. Some form of mortar and pestle was used originally for pounding the rice.
Mortar and pestle are actually just two simple tools that were used in the ancient times for grinding different substances and preparing a paste our of them. Then rice pounders came into existence. The rice pounders were another example of simple agricultural tool that was considered extremely suitable for dehulling the rice.

The dehulling process involves turning the rice into rice flour. Later on, many more widely developed and efficient machineries were introduced in the market for this purpose. A mini rice huller machine is used in the industries nowadays. These machines are CE certified and they weigh around three hundred to five hundred kilograms.

The major function of such a rice huller machine is to separate the husk from the rice grains. They are electrically run and also have a one year warranty. The rice husk which is also known as the rice hull is basically just a coating on the seed or the grain of the rice. This husk is formed of some hard materials like silica and lignin that are responsible for protecting the seed during the season of growth.

There are some mini rice huller manufacturers who have designed their machines for multipurpose objectives. These multifunction machines can not only hull rice but also hull several other grains. Examples of some of these grains are given as follows :

• Soybean
• Pea
• Maize
• Cowpea
• Wheat
• Sorghum

Mini rice huller machines are used widely in different places like cities, farms, rural areas and even in some of the specialized households and grain processing and supply centers and also in some of the food processing and packaging plants. There are certain rice huller machines that have a roller-less feature along with them in order to operate without any kind of tiresome adjustments. Such a mini rice huller machine can precisely and efficiently reduce the wastage of the harvested rice and according to certain calculations it was found that almost ninety eight percent of the rice was successfully separated from the husk. These machines sometimes even have optical sensors that can automatically control the angle in which the sorting boards are going to operate . One of the biggest advantages of this feature is that the machine can now run continuously without taking any breaks or intervals at situations where there is loading of different sizes of rice grains.